Posted at 14:30 on 22nd July 2020 by WOW Sound in Game Audio Tips and Tricks
In this blog post, we get into details on how our audio library works.
Features of WOW Music Library
| | | |
| --- | --- | --- |
| ♾️ | 🔍 | |

→ Site Features: Filters, Playlist Feature & more






---


→ Track Naming Convention:
'Prefix' & 'Suffix'
We'll use the Retro Nostalgia RPG Music Pack as an example:
★ All music and sound effect tracks from the same music pack will have the same Prefix.
→ The Most Common Suffix
We usually have 2 'Suffix' for each music track
★ Sound effect tracks usually have one or no Suffix.
1. FULL = The Main Music Track that has all instruments
2. Loop = Music can run continuously in a loop (may sound like they end abruptly but it will make sense musically when looped)
3. End = Music concludes with an ending
4. End Stinger (Packs from Mar 2020) = Short 1 – 2 bar of music to 'End' the music
5. Intro = An intro section

TIPS FOR SMOOTH AUDIO TRANSITION
★ Let your music fade in and out when it starts and stops
★ Crossfade between music tracks when you transition between scenes or maps
---
6. Lite = A 'Lite' version as you commonly know of products or programs sold online (Pro Tools Lite vs Pro Tools HD)
In our case, we remove certain instruments to make the music 'less full'
7. Short = Shorter versions of the Full version unless stated otherwise!
8. Medium = Medium-length version that's in between a Short and a Full Loop
---
🎼
Some combinations of Suffix you'll often see,
Full_Loop, Short_Loop
,
Lite_Loop
,
Full_End
, and so on.
A combination of 2 Suffix means both terms apply: For example: RNR Town Atarah Lite Loop
★ This means the track is a Lite version and it's loopable!
---
→ Other Suffix:

Length, Mixes, Instruments & Sections
LENGTH:
30s =30 Seconds version
60s = 60 Seconds version
P1, P2 = 'P' represents 'Parts' or Sections in music. Part 1 referring to the 1st Section and Part 2 referring to 2nd Section of the music!
---
MIXES:
Mel = Main melody of the music track. Sometimes when a scene in your game or project gets busy with sound effects or dialogue, the melody of the music may get in the way or takes up too much attention. When that happens, using a mix without the melody might help, so we often provide a mix without the main melody!
Examples of it → noMel (No Melody), noEthnicMel (No Ethnic Melody)
Version 2 | Ver2 | Var = A slightly different version
(I guess it's similar to the suffix 'Lite', we need to tighten our suffix naming!)

Alt = Alternate Version. These versions have various instruments being changed or have more sections and different melody from the full version.

Underscore = Additional music mix that quietly establishes a mood or theme in a visual scene or spoken dialogue.

Amb | Ambient | Drone = Ambient or Drone music version with no persistent beats. This mix consists of gentle pads, holding strings, or any drone-like instrument giving a dreamy, soundscape texture. This mix works great to create or enhance a mood or atmosphere.

Fast = A sped-up version. (Up by 10-20 bpm!) Use them when you're running out of time or HP in the game, or even for bonus time!
---
I

NSTRUMENTS:
Pno | noPn = Piano, No Piano
Gt | no GT= Guitar, No Guitar
Vox | noVox = Main vocals, no main vocals
noWW = No woodwinds
Dr = Drum
Per = Percussion and Beats | Variations of it → noPer, LowPer, Short Per, including ethnic percussions.
---
If the scene is busy with

sound effects

or

dialogue

,

you can use a 'lite' version or a 'noMel' version. However, if the scene needs support from the music, you can use the 'Full' version. This way, you have an array of mixes to choose what fits best for your project!
---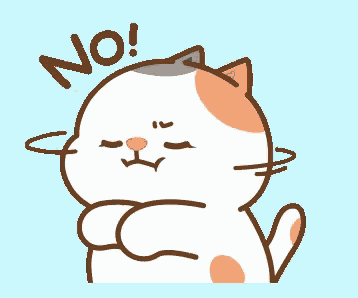 *The mixes are not meant to play one after another to form a longer song.
---
However, the Suffix under 'Sections' can be looped standalone OR joined with other parts to form a longer song.
SECTIONS:
Part A, Part B, Part C (They are in the making with some of our new packs!) = Form your own music structure with these parts. Loop each section as many times as you want before moving on to the next section!
Here's an example from one of our track, Oriental Fever
– CDA_Oriental_Fever_Short_Part_A_Loop
– CDA_Oriental_Fever_Short_Part_B_Loop
---
Lastly, we have

ADAPTIVE/DYNAMIC MUSIC:
Adaptive music, also known as dynamic or interactive music, is pretty popular these days. Adaptive music means the music changes in volume, instrumentation, or rhythm in response to the events happening in the game.
We only have one Adaptive music pack so far and its' our ELectronic Action Music Pack! It's really not easy to create adaptive music. Each of the tracks comes in 3 different intensity levels.
– EA_Last_Bullet_HIGH_Loop
– EA_Last_Bullet_MED_Loop
– EA_Last_Bullet_LOW_Loop
To achieve this, the different layers of music are programmed to playback at the same time. And depending on the intensity of the game, the tracks are cross-faded between the high intensity, medium intensity, and low-intensity version.
To learn more about adaptive music, have a look at these links!
1. The Dynamic Music of NieR: Automata (YouTube Link)
2. Adaptive Music in FMOD Studio: 1 – Tracks and Tempo Markers (YouTube Link)
---
Hear how the music loops
If you want to hear how a certain music track loop, please email us the track name to
[email protected]
, and we will send you an ogg watermarked version to test!
______________________________
To hear how the music loops, drag them into this link and hit the play button!
(Remember to click the loop icon, it glows in yellow when it is switched on).


→ Please note that mp3 files will not loop seamlessly!
(Mp3 compression introduces silence gaps at the beginning.)

Wav and the Ogg loops well!

– Wav is the highest quality uncompressed audio file (We provide our audio files in Wav)
– The Ogg format is the go-to for most game developers!

Want to convert Wav files to Ogg files?

★ Use this website to convert wav to ogg for free! We use Switch (paid app) to convert our wavs to oggs.
---
→ Final Notes…
Ever since we started writing royalty-free game music in 2016, we targeted the mobile games market instead of PC or console games. We wrote more music for match-three, puzzle, and dating sim games. Usually, these games have shorter gameplay duration and change scenes and map quickly. Thus, our music tracks were written around the 1-minute mark. Plus, most of our mobile game clients got us to compose 1-minute music as well (sometimes even 30-seconds!), and only a few clients got us to write 2-minute music and to date, we only wrote one 3-minutes music track.

And we understand a small file size is an important factor for mobile games so we keep our music short! If you need to save a bit more space, you can convert the music from stereo (2-channel) into mono (1-channel) but we don't recommend this!

★ If you are uploading your gameplay content or creating content on YouTube, please take time to read the new section of YouTube's terms of service called "Right to Monetize".
---
However…
If you noticed, our newest work from early 2019, we started making our music at least 1 minute and 30 seconds long (with a few exceptions depending on the game genre we are targeting).
And for RPG music tracks, they are now generally between 2-3 mins because the gameplay duration of each scene or map is usually longer. We continue to try our best to give in shorter loops in cases where some game developers only need the 1-minute version. And they don't need to edit on their own.
---
What layers have been useful or not useful for you?
Is there anything you would like to see more of?

Feel free to drop us an email to

[email protected]
if you have any other feedback or suggestions!





Get a

subscription plan

to get full library access for unlimited projects

!